12/3/2023
Thrive Festival Venue:
The Quays Hotel
Victoria Quays, Furnival Road,
Sheffield, S4 7YB
Women's Indoor Wellness Festival
Applications for Vendors Now Open. For further information and to apply to become a vendor RSVP below. 

Thrive Festival
Women's Indoor Wellness Festival Sheffield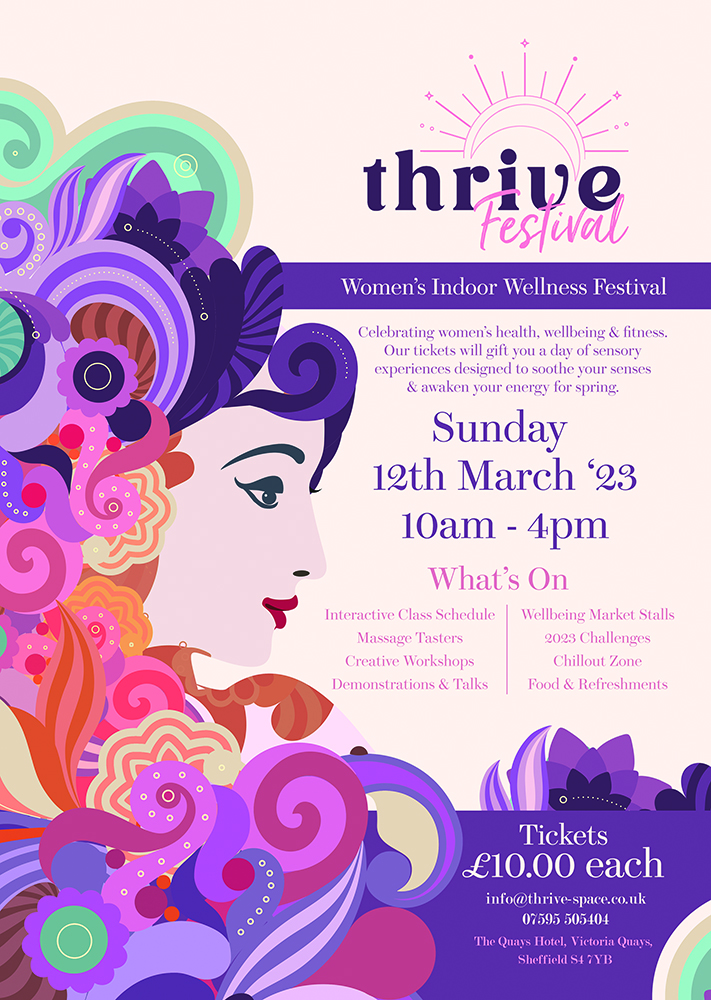 Celebrating women's health, wellbeing, fitness and empowerment. Our tickets will gift you a day of sensory experiences designed to soothe your senses & awaken your energy for the Spring season.
‍
What's On:
Interactive Fitness, Wellbeing, Spiritual Sessions & Classes
Holistic Therapy
Taster Sessions
Creative Workshops
Demonstrations & Talks
Chillout Zone
2023 Challenges & Personal Growth
Wellbeing Sensory Products, Clothing, Homeware & Gifts
Artisan Food & Drinks
Plus a few surprises
Purchase your tickets here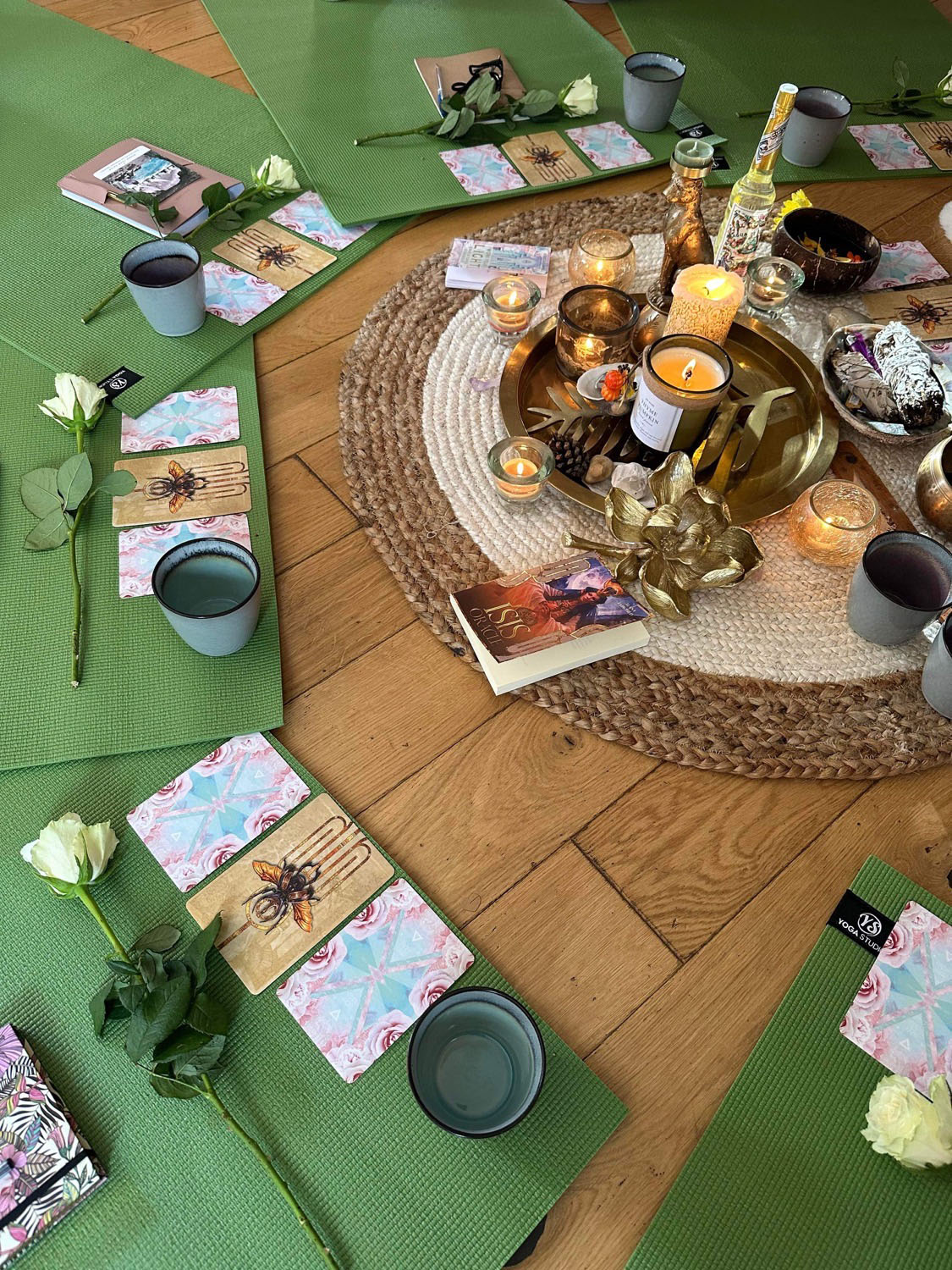 You are invited to come and unwind, relax and recharge yourself. My day and weekend retreats are individually designed by me to sync with the vibes of the season.


We all need space to ourselves. Connect with me and join one of my Thrive Spaces.


1:1 Empowerment sessions including healthy habits, time management and motivation.


Virtual Gift Box
A seasonal gift to yourself, designed to quieten the mind, connect you to your intuition and encourage you to thrive in life.


Workshops
Deliciously bite size pop up sessions to nurture you in every season. Keep your eyes peeled for the next space.


Holistic Therapies
Hands on energy based, divine therapies to get you ruffled up and feeling radiant again.


Supportive Products
Vegan hair, body and beauty products to support your gorgeousness.
Business Space
Soulful business support for women in business who find themselves needing a little bit of help from an online business manager. What does an online business manager offer? Mentoring for business growth, social media planning and content, online business review, brainstorming sessions and creativity events. RSVP if you'd like to chat.
Business
Mentoring
Soulful business support for those wanting to hit the next level
Social Media Planning & Content
Supporting you with ideas, planning and content
Brainstorming & Creativity Events
Fun filled events to get you inspired & connected to your vision
Purpose
VERB
‍have as one's intention or objective
I'm Beverley and I'm on a mission to create supportive spaces where women can thrive in life and business. You can expect spaces in which you can feel held, supported and nourished. Space to be empowered and encouraged to get out of your comfort zone and into your magik. Spaces to let yourself shine and feel free to be authentically you. Space to get out of your head and into creativity with the natural flow of your own life and/or business.
RSVP...
Want to know more or join a thrive space?
RSVP to me and let's connect. I'd love to hear from you if you're interested in our festival, retreats or perhaps one of our life or business spaces. I'll do my best to come back to you asap with a reply.